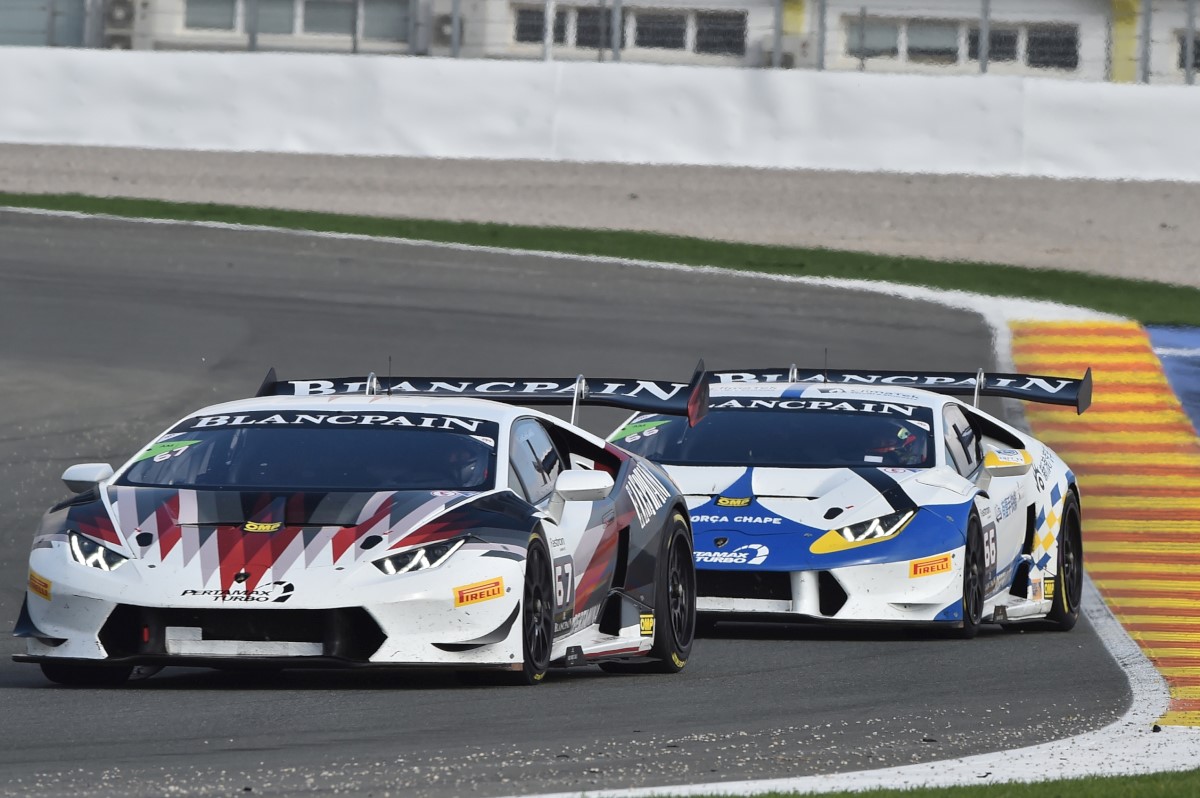 Lamborghini Blancpain Super Trofeo Championship, Valencia World Final
The Lamborghini Super Trofeo action continued at Valencia this weekend with the World Final races. Chinese driver Jia Tong Liang and Israeli driver Amir Krenzia raced in the Am category and qualified for race one on rows five and six respectively.
After a chaotic opening lap their positions were reversed and Krenzia led the VSR pair in 9th place. As the pit window approached he became involved in an intense battle with Krebs which resulted in contact on lap thirteen. Liang got caught up in the accident and both cars lost time. Krenzia pitted immediately and lost a further thirty seconds for repairs to his Lamborghini. Liang pitted a lap later leaving bother drivers free to race to the flag. Liang made good progress through the field and closed the race in 6th place whilst Krenzia recovered to 9th despite a time penalty for his contact with Krebs.
Race two was started behind the Safety Car after heavy rain overnight left the Valencia circuit wet and slippery. After four laps the field was released and Krenzia made an excellent start moving up to 4th and passing yesterday's winner Amstutz. Liang slipped back to 9th but soon found his rhythm and was amongst the fastest runners as the pit window approached. Krenzia stopped immediately and his pace looked good for a podium finish until a trip into the gravel lost him two laps. Liang stopped two laps later and then became involved in a battle with Bartels and Eiskelin